The Dearborn Public Schools Technology Department is excited to announce a professional development opportunity for teachers: the Saturdays with Moodle series! We will offer 5 classes all about Moodle (which we call iLearn) and some of its more popular features. Attend as many classes as you desire, and leave with something you can use in your classroom the next week!
All classes are at the Administrative Service Center, 18700 Audette in Dearborn, and run from 9:00 am-1:15 pm. Cost is $50 per class for out-of-district participants and FREE for Dearborn teachers.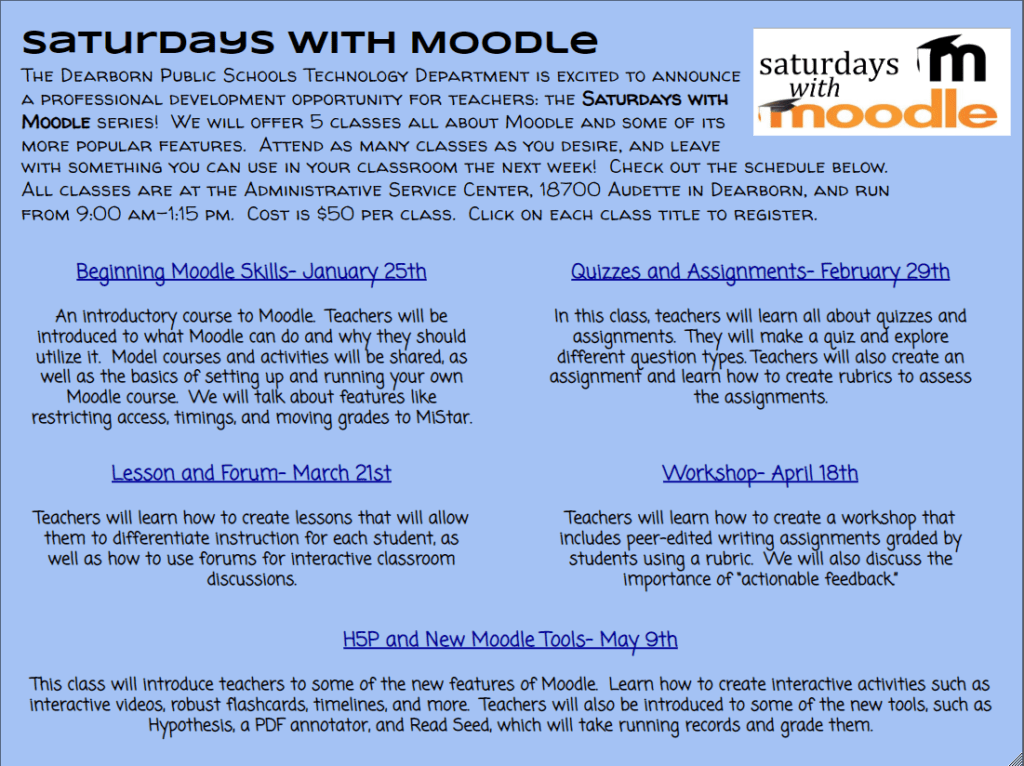 To register for one or more courses, please click on the flyer, then click on the course title for which you are interested in registering.
Note to Dearborn Teachers ONLY!
Some of the courses have already been filled for Dearborn teachers. We are currently working on a waitlist system for those of you who are still interested.
Also, if you have registered for a course but need to cancel, please email Chris Kenniburg at kennibc@dearbornschools.org and let him know your name and the course offering you are canceling, and he'll take care of it.