We all know that progress monitoring is an essential tool for teaching. The information gathered from a running record is extremely valuable to drive our reading instruction. The problem is that it requires the one thing teachers are always short on– time. That's where Read Seed comes in.
For the 2019/20 school year, all teachers at Dearborn Public Schools have unlimited access to a reading practice and progress monitoring tool, Read Seed, available through iLearn (Moodle LMS). The tool can assist K-6 teachers in administering and grading formative reading assessments to ensure that learners remain on track to achieve the performance benchmarks for their grade.

How It Works
The tool records students reading a level appropriate text before challenging them to answer a series of comprehension questions based on what they've read. The read aloud portion of the task is analyzed by the program and words per minute (WPM) and accuracy scores are awarded. The comprehension questions, too, are automatically graded and compiled with the other scores in easy-to-understand charts. Teachers can move between the class overview and individual reports to see which students are progressing normally and who needs additional support.
Each time students complete a Read Seed activity they receive a fun seed character that they can collect on their dashboard. They can also listen to their readings and see their WPM, accuracy and quiz scores.
Any teacher with an iLearn course can easily get set up with Read Seed. Simply add an activity (ReadSeed) into your class.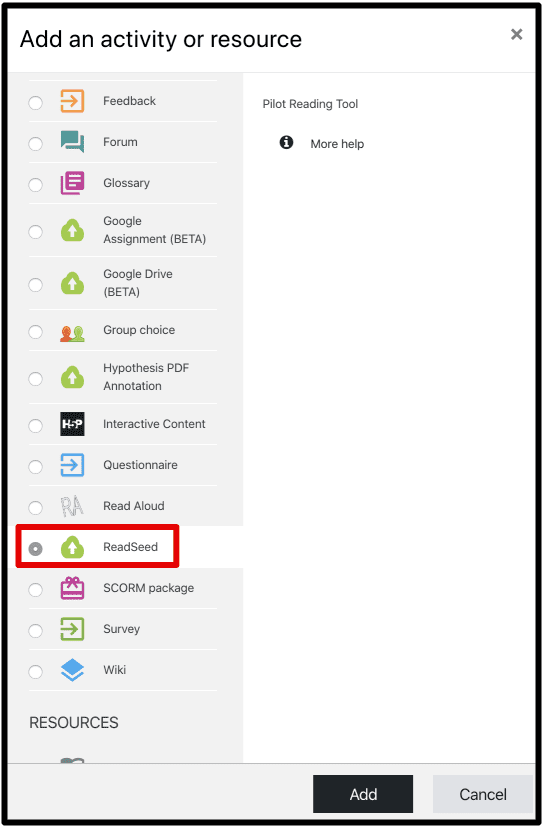 If you have any questions, please contact the Tech Coach!