The charge of the Tech Coaches is to support teachers as they seek to integrate technology into their instruction for the ultimate benefit of students.  But as teachers ourselves, we both know that time for learning new things is at a premium–and that there's really no such thing as "free time" when you're a teacher.
For this reason, while teachers are trying to transform learning with technology, we're trying to transform professional development with the same.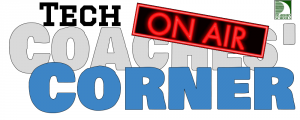 That's why we've started to offer some of our learning opportunities using Google Hangouts on Air. Doing so enables teachers to participate remotely during the live session if they wish. And because the sessions are recorded, they can participate at a time when it's convenient for them, engage at a level that's comfortable for them, and review the session as many times as they wish. The only thing teachers can't do is say they haven't had access to learning.
But the opportunities don't end there. Dearborn teachers have the luxury of the continued support of the Tech Coaches. We're in your buildings regularly to meet with you on your prep time and available via email throughout the week. As experienced teachers, we can help you use some of the things on which we've provided training by talking through ways to effectively integrate them, discussing what a technology-rich classroom looks like, coaching you through the implementation, and helping you reflect on your experiences. For these reasons, none of our professional development is "once and done", but an ongoing partnership for the sake of increased opportunities for children.
We hope you'll join us for the next live online edition of Tech Coaches' Corner on Tuesday, March 22 at 2:30 and 3:45. Learn how to give iLearn (Moodle) quizzes from the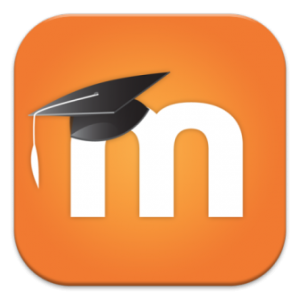 comforts of your own classroom as the Tech Coaches walk you through the process of
creating a quiz
adding questions to the quiz
creative ways to administer assessments on iLearn (Moodle).
In order to get the most out of this session, you'll need to have an iLearn course already set up by March 22. If you'd like assistance in creating a course, contact us via email and we'd be glad to assist you.
You can choose to participate in one of two ways: you can either be a part of this Google Hangout on Air, which will allow you to interact with the Tech Coaches and ask questions, or simply tune in to the LIVE feed on the Tech Coaches Blog. And remember, the sessions are recorded for your perusal later.