Many teachers have discovered success with the iLearn (Moodle) Workshop module. As we've posed many times before, the Workshop is one of the best ways to allow students to peer assess with some accountability.
Now, Ms. Cheryl Airgood, American Sign Language teacher at Dearborn High, has taken the Workshop to a new level with video!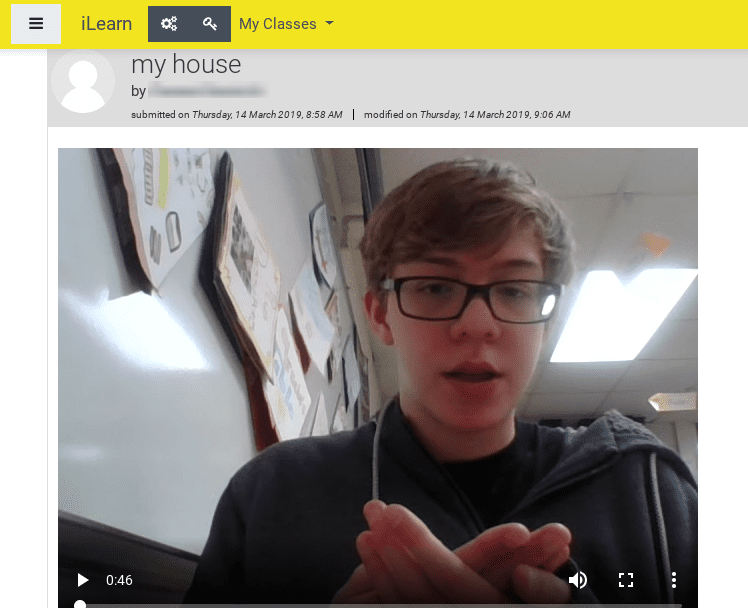 Students in Ms. Airgood's classes recently did an assignment in which they created a floor plan of their house. The next step of the assignment was to use sign language to explain the layout of their house. Instead of having each and every student stand up in front of the class and present their house by signing, Ms. Airgood had students record themselves right in the Workshop Module with the simple click of a button. Later, students will be assigned a random sample of their peers' videos and be asked to assess the videos based on the rubric with which they have become familiar in ASL. As with all Workshops, student will get two grades: one for their own submission, and one based on how well they use the rubric to assess their peers.
This activity gives students the opportunity to actually use the rubric to assess their peers, as well as to provide actionable feedback. It also provides a break from the traditional practice of (sometimes) several days worth of presentations before the class.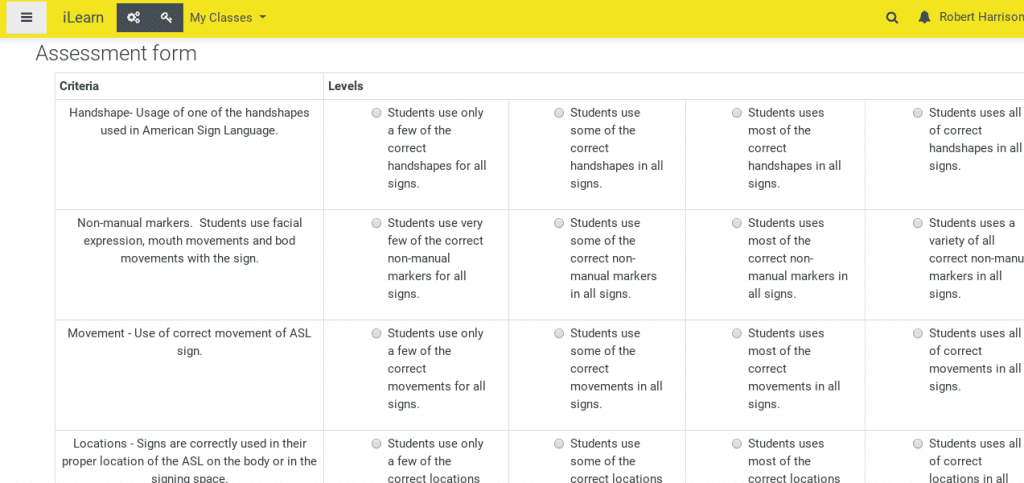 While the Workshop is a phenomenal activity when students just submit text, allowing them the opportunity to submit video (or even audio) is a cool twist.
Multiple Means of Expression
Submitting audio and video is easy in other contexts, as well. Students can submit audio or video right from their Chromebooks or their phone in many modules within iLearn: Workshops, Assignments, and even essay questions in the Quiz module. It's as easy as the click of a button and allows the medium to remain within the context of the assignment. There's no uploading, downloading, searching for files, or worrying about playback. Everything works right within iLearn (Moodle). What's more is that this provides students with a variety of means of expression, allowing them ways to show their learning that they would not otherwise have had the opportunity to use. Think of an assignment in which student have the choice to submit either text, audio, video, or even a pictorial representation of their learning — all within a single location.
---
Other posts related to the iLearn (Moodle) Workshop Module: