"My kids can't do that."
This is one of the most common (and incorrect) statements I hear as a Tech Coach.  But this isn't what I see when I work with students.  I witness students, as young as 5, logging into Chromebooks, navigating the internet, and utilizing apps- all with little or no help at all from adults.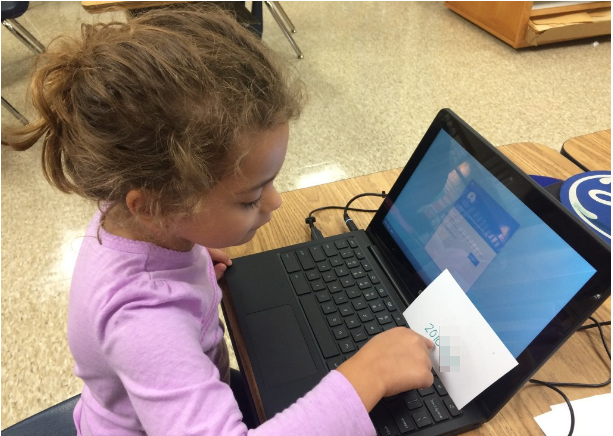 One of the projects on which I have been working with kindergarten and first grade teachers is recording reading fluency.  The goal is that students would record themselves reading a story, on a regular basis.  They would then turn their recording into Google Classroom for their teacher to evaluate, or they can insert the recording into a Google Slideshow.  Now, the teacher and the student have a record of reading fluency over time. This presentation explains the thought process behind recording reading fluency.
One of the first grade teachers who utilizes recordings in her classroom is Nicole Wozniak, from Maples.  Nicole uses recordings her students make to listen to their reading fluency, assess how high they can count in math, and for retelling stories.
Nicole states, "I can use (recordings) to take running records. While I watch, I can see if (the students') fluency is improving, and I also have (students) watch themselves read to see what they think. When the students read to me, they can sometimes appeal or get me to help them when they are stuck. When recording themselves, they are forced to use their strategies."
Here is an example of a Maples Elementary first grader reading her story to her teacher, using the Cam Recorder on her Chromebook.  Click on the picture to watch her recording.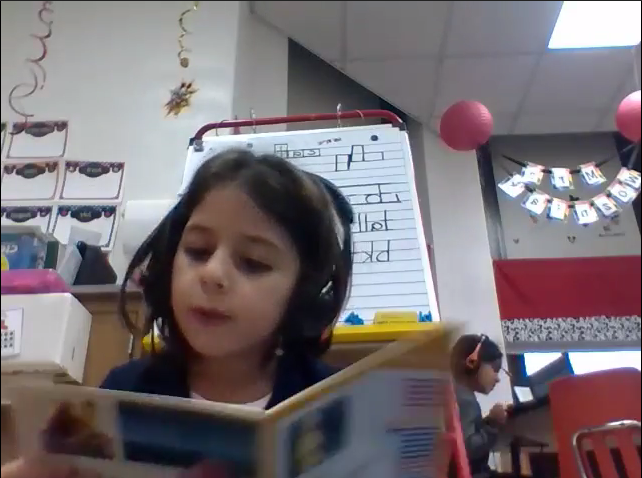 The main benefit of recordings with students is to turn over ownership of the learning to the learner.  Students are in charge of their recordings, and if they aren't satisfied with their first reading, they can re-record a second time, giving them the opportunity to self-evaluate.  Another benefit of utilizing this tool is to allow teachers to be able to spend more time meeting in small groups or individually, yet still be able to hear everyone read. Being able to listen to everyone read without interruption is a benefit, as well.  (Please note that this is not meant to replace listening to children read in the classroom.  The hope is that a teacher would now have a record of a child's fluency progress over time.)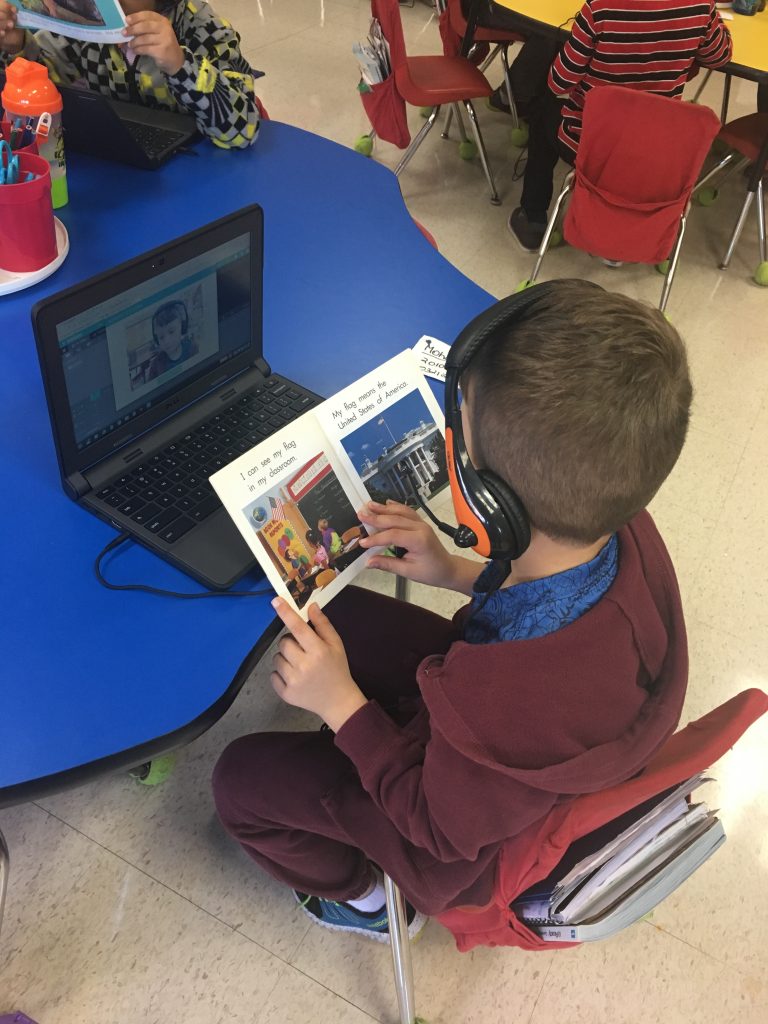 At the end of the day, a teacher utilizing video recordings in his/her classroom can hear every student read, count, or retell, all while spending quality time one-on-one or in small groups AND students can gain more control over their learning in the classroom.   It's a win-win situation!
Want help getting started?  We have plenty of resources!  Click on the links below for immediate assistance, or contact a Tech Coach today!