This school year, I had the pleasure of working with three kindergarten classes and their teachers. I was amazed by the talents of these five-year-olds!
We began the year with some simple technology lessons from the MiTechKids site, which is the Michigan Department of Education's website for the state's technology standards. The students first learned how to properly care for and handle Chromebooks. Then, they moved on to logging in with their district credentials, navigating to bookmarked sites in their browser, and basic skills like keyboard functions and click-and-drag.
Once the students mastered these basics, we moved on to more challenging tasks. We used artificial intelligence (AI) to help them write stories. AI can be a powerful tool for creativity, and it was amazing to see how the students used it to generate their own unique stories.
I am so grateful for the opportunity to have worked with these students and teachers. They taught me a lot about the power of technology and the potential of young minds.
The goal of the project was to help students learn about pushes and pulls in physical science. The culminating project was to write an informational text comparing pushes and pulls. Students would use Google Slides to complete their projects and present them to their peers.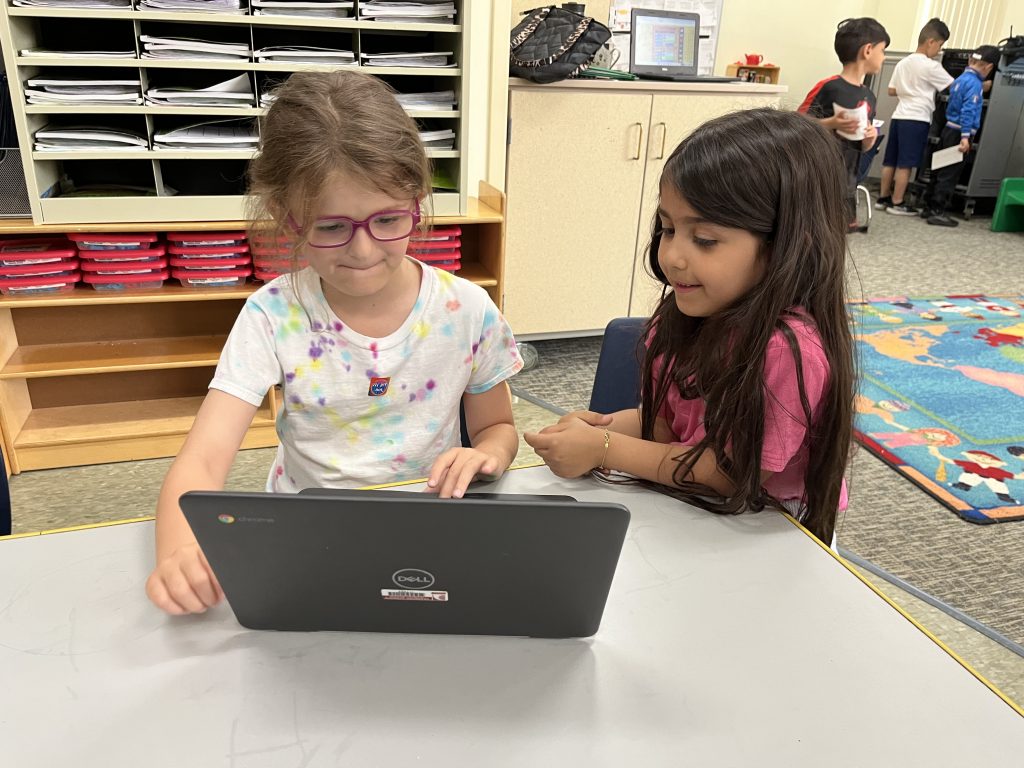 After learning the basics of using a computer, logging in, and navigating to Google Slides, the students were able to begin editing their slides. The students' first step was to create a title page. They used the text box to type their names, and they used the integrated camera app to take selfies. The students had a lot of fun taking selfies, and they were excited to choose the best one to insert on their title pages. They also learned about the shift key, and they practiced using it to make capital letters.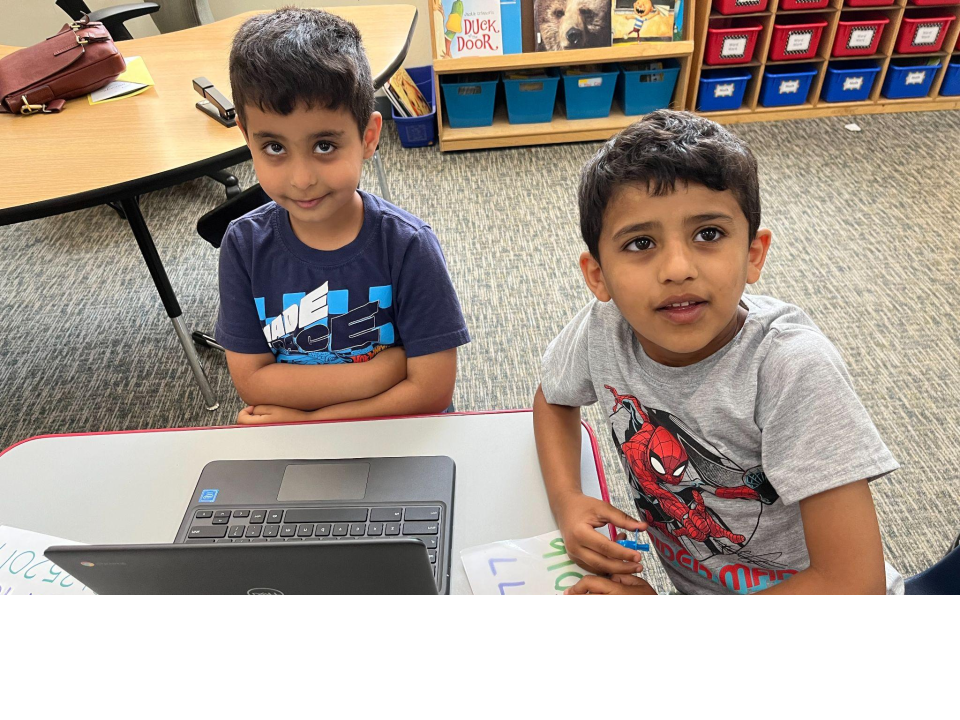 Next, the students moved on to the text itself. They had to discuss the difference between a push and a pull, and then decide what they could move themselves. Most students found something in the classroom that they could push or pull, and used that as a starting point. Others thought outside the box and considered everyday experiences that involved pushing or pulling. Once they decided on something they could push or pull, the students used the Voice Typing feature in Google Slides to record their text. We used the pattern "I can push" or "I can pull" on each page to simulate a typical kindergarten-level text. Once the text was recorded, the students reread what the computer had typed for them and edited any discrepancies. This forced the students to reread their writing and analyze it for errors and misinformation.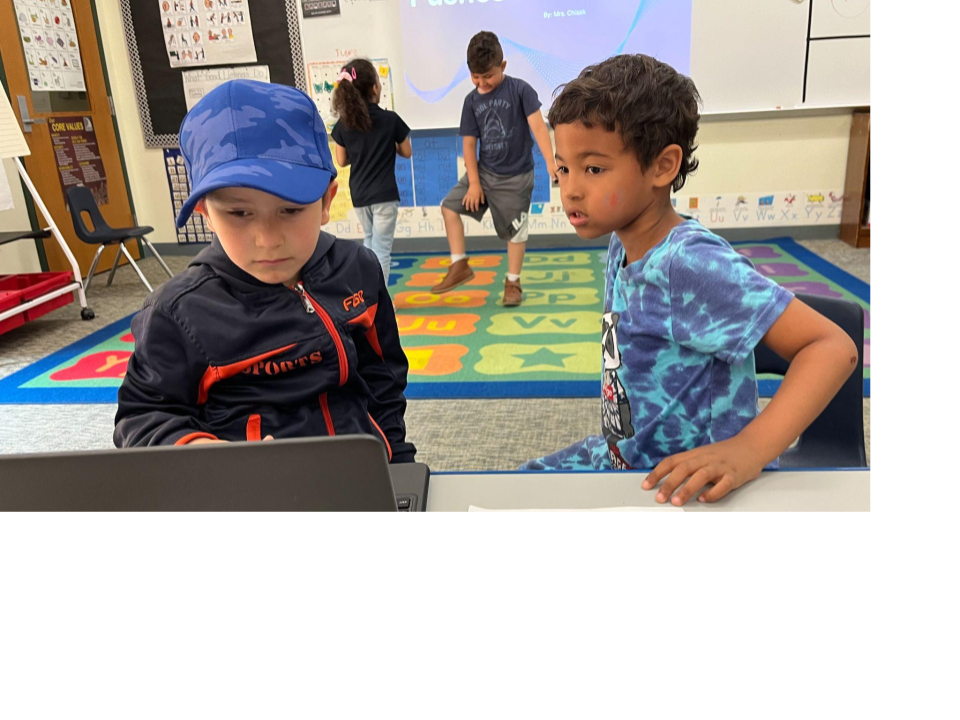 After the students completed the text of their page, they needed to find an image that accurately represented the message. To do this, they opened a Google Image search within Google Slides, typed in the object they were looking for, and then did their best to find an image that accurately reflected the text. Once they were happy with an image, they learned how to insert it into the slideshow.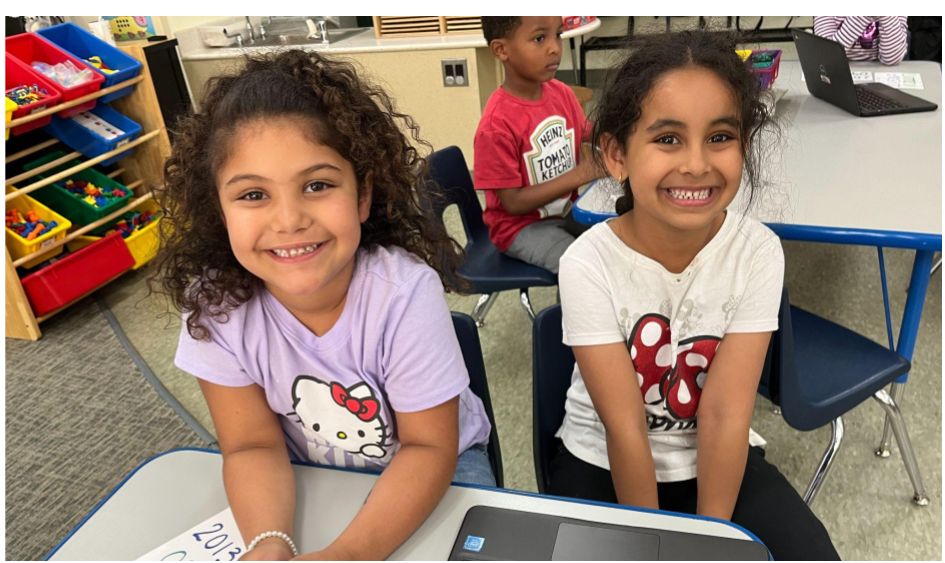 Finally, the students presented their completed projects to their peers using Presentation Mode in Google Slides. The pride they took in their work was evident in the photos, as they smiled and spoke confidently about their projects.
I would like to express my sincere gratitude to Kelly Muston at Lindbergh, and Elizabeth Chisek and Adriana Sanchez at Geer Park, for providing this wonderful opportunity for their students. These incredible educators never stopped believing in their students, and were amazed at the skills and knowledge their classes gained through the experience. I am confident that these students will be technology leaders in first grade next fall!