Howdy, and Happy Monday! Here are a few tidbits of information that I'd like to share with you.
BigBlueButton
BBB is going strong! Teachers and students across the district are using it frequently to have video conferences, from whole group lessons to one-on-one instruction, and many are loving the features it provides! Don't forget, there is a BBB course in MyPD for teachers to learn how to use BBB. Just go to https://mypd.dearbornschools.org/ and type in the enrollment code d97wex.
We have found out that the company that hosts BBB has recently made adjustments to the Lock Users menu. Initially, teachers were able to toggle on and off the ability for students to see each others' webcams. Unfortunately, showing a whole class of webcams in each session was taxing on the servers, thus causing audio issues with some BBB sessions. Upon reaching out to the company, we were able to negotiate a maximum of 1 teacher and 12 student webcams to be able to be shown at a time. Not our first choice, but better than no choice at all. If there are too many webcams showing and the system becomes unstable, the webcams will automatically disable in order to preserve sound quality.
If anything changes with this situation, we will keep you informed!
Tech Coach Appointments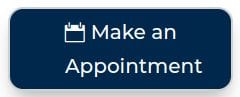 Please remember that I am available for tech coach appointments. If you'd like to discuss ways to improve lessons in an online platform, I'd love to meet! Appointment slots are 30 minutes each and can be made by clicking on the Make an Appointment button at the top of the screen. I look forward to meeting with you!