The Tech Coaches are excited to announce a training series for the elementary spelling course!  We have had an overwhelming response to a spelling course created and shared throughout the district.  What started out as a pilot for 4 fourth grade classrooms is now being utilized in over 30 classrooms in the district, and growing each day!
The Spelling Course:  A Snapshot
For those of you not familiar, you can check out the master course here.  The course contains the spelling list for each week, along with 4 different activities, 3 project choices and a post test complete with audio files.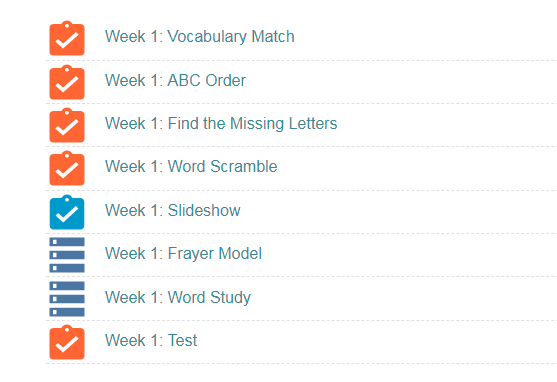 The Practice Activities
The fourth grade course currently has a set of 4 activities per week, meant to help students practice the spelling of their words and also to introduce them to the words' meanings.  The activities are all set up as "quizzes" in Moodle (iLearn), and they are all self-checking.  Once students complete the activity, they then check their work.  If they answer incorrectly, students are given the opportunity to go back and fix their errors.  Once they receive 100% on each practice activity, it is considered complete.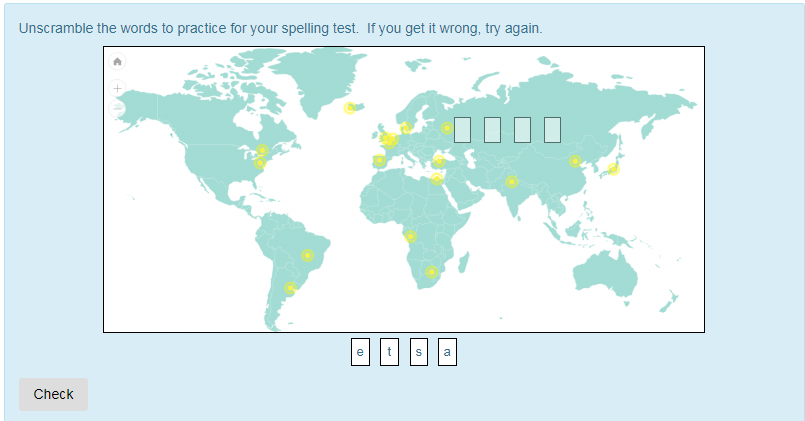 The Projects
The master course also contains 3 different projects.  The projects can take several days to complete, as they are meant to deepen students' understanding of the spelling words themselves.  Projects offer the students the opportunity to video-record themselves (with their Chromebooks) explaining the spelling word in their own words, as well as using the word in a sentence.  Students also use an online dictionary to determine the word's part of speech, synonym, antonym and include an image of the word using Google Safe Search.  Additionally, students can create an interactive Frayer Model, inserting images and video clips to better understand and explain the meaning of the spelling words.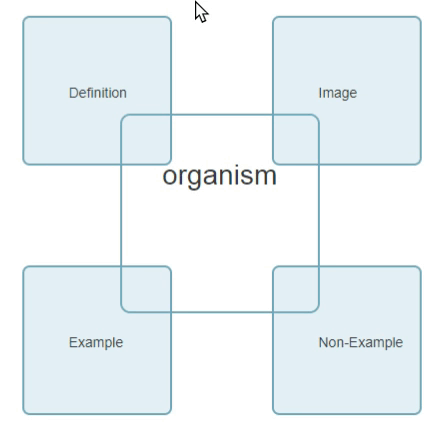 The Tests
The tests in the master course are all audio files, and the parameters of each test can be set to suit the needs of the students.  Students can play the audio files as many times as they need to, in order to hear the word and listen to the sounds.  Tests are also self-checking, so that students know their spelling test score the second they submit the assignment.  Also, teachers may administer a test retake with just a few clicks of the mouse.
Getting in on the Action
For teachers who are interested in the spelling course, we are offering a series of training courses.  The courses are from 4:00-6:00 and are held at the Administrative Service Center.  The course set-up includes instruction for setting up the activities, projects and tests, as well as time for teachers to build their own courses.  For more information, please see the flyer below.  To register for any of the course dates, click here.