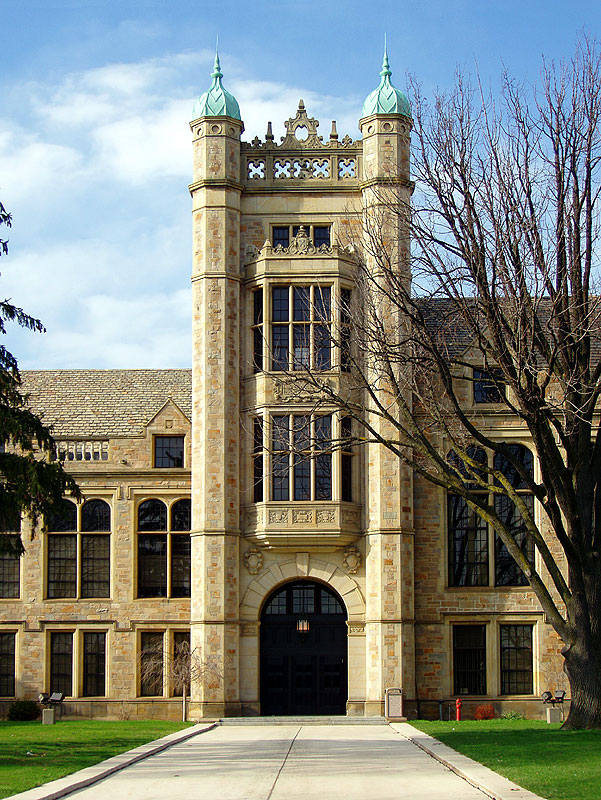 Today, students in Joe Shannon's 2nd hour history class at Fordson generated QR codes for their "My Learning Plan" Pages and submitted them to Mr. Shannon's iLearn course. Mr. Shannon can now print the QR codes so students can place the code in a location like their planner cover or a poster on the classroom wall.
This activity was a small step in the ongoing process of moving students online for My Learning Plan–a process that previously involved teachers making multiple copies of goal sheets and compiling work in manila folders that were stored in milk crates.
Using the district's Mahara ePortfolio platform, students are able to follow a similar process, but now make their work and academic presence more accessible. Mahara allows students to build their My Learning Plan pages and showcase them to their peers, teachers, and administrators, as well as prospective employers, college admissions teams and scholarship organizations. As Fordson teacher and MLP team member Kevin Bruce stated, "When a college asks them, 'What did you do during your 4 years of high school?', they can just say 'Here's the link!'"
A Building Process
The process for Fordson 9th and 10th graders has been ongoing. Teachers have been working through a few phases in order to help students build their MLP pages. The first phase involved helping students write goals in three areas: personal, academic, and career. Students created an ePortfolio page to display these goals and joined a group to allow them to see their peers' work and share their own. Phase two, in which most students are now working, involves establishing plans to achieve their goals. Students are encouraged to determine the 3 or 4 steps necessary to accomplish in order to help them achieve each goal.
Some examples of components included in student MLP Mahara pages
Students will next move on to phase three, in which they will begin to add work they've completed or created in order to show evidence of their having met their goals.
A Living Showcase
As students continue with the process, they are not only building something that might one day be valuable for a college application, but they are also engaging in thinking that helps them clarify their expectations of themselves and generate concrete steps to their success. The process of building their MLP is an ongoing process, one they revisit often and change as they change. In this sense, each student's MLP is a living showcase that grows with them throughout their school career, displaying the fruit of their learning and formative experiences in the Dearborn Public Schools.