For those teachers who are utilizing Google Classroom, or thinking about utilizing Google Classroom, this post is for you!
Updates
This summer, Google rolled out a few updates to Google Classroom that will enhance the user's experience and make the Classroom easier to navigate.  One of the updates, Guardian Summaries, allows teachers to enter email addresses of students' parents/guardians, and Google Classroom will generate daily or weekly emails updating them on their child's progress.
Another update is the addition of Topics.  Topics allow teachers to sort their classroom by individual topic, and in turn allows students to filter their class by the same topics.  Topics are chosen by the teacher, and can be a subject, group name, writing genre, math unit, etc.

Model Classroom
If you haven't already joined, the Tech Coaches have a Model Google Classroom.  The join code for the model class is 2znhyk.  Once you join the class, you have access to view sample assignments, questions and announcements that you can use in your own Classroom.  The Model Classroom is updated frequently to show new and different ways teachers can utilize Google Classroom.  While the lessons are geared toward elementary students, they can be modified to serve your needs in your own Classroom.
*Note: The Model Class has been updated to include topics.  Consequently, teachers can easily search for materials relevant to them.
Help!
So all of this sounds great, but you still need some help?  Here are some resources that will get you started:
Goo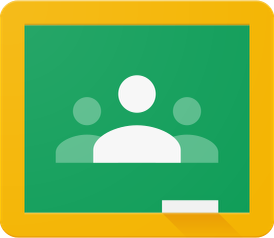 gle Classroom Guide  This guide has all the information you need to get your classroom up and running, and keep it running smoothly.
Tips and Tricks for Google Classroom  This page on our blog will help answer questions you may have now or later.
And if your questions are still not answered?