Since there has been a district mandate that all Schoology courses should be updated weekly to keep staff and students comfortable with using online resources, I thought it would be a good idea to post some refreshers on posting common online resources, as well as remind you of some that you may have forgotten about!
Zoom
Just a reminder, if you are using Zoom on a Chromebook, it will automatically update whenever the Chromebook is restarted. However, if you are running the desktop client, which means you have installed the Zoom program on a laptop or desktop, you are responsible for updated the software. Click here to view the directions for updating Zoom.
To add a Zoom link to your Schoology course, follow these quick steps on the Tech Coach blog.
To schedule recurring meetings in Zoom, follow these directions from the Tech Coach blog.
For information on how to access and save your Zoom recordings, check out this post from the Tech Coach blog.
Also, just a reminder that you can go to the Tech Coach blog and search for "Zoom" and all of our posts about Zoom will come up. You can also go to the district Help Sheets, found in Google Drive under Shared Drives, and search for your question there. Finally, you can click on the Zoom Help or Zoom Tips & Tricks button on the Tech Coach blog for help from the Zoom site itself.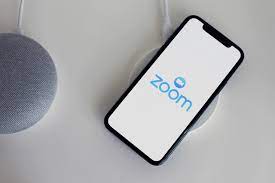 Schoology
For Schoology help, the first step would be to go to the Schoology Support site. You can also access this site by the Schoology Help button on the Tech Coach blog. In addition, we have several Schoology courses that offer use cases in Schoology. Check out the Schoology Essentials for Teachers course, which is sort of a Schoology for beginners course. Access code is NQBC-7VBP-ZCKMV. For more advanced uses of Schoology, check out the Schoology: Next Steps course, access code R8JJ-2S3P-MVPZS.
Quick links:
Issues with Google Drive assignments in Schoology
Linking and unlinking sections in Schoology
Opening other sites in Schoology
Nearpod
Just a reminder that you should create Nearpod activities in the Nearpod site, then use the external tool in Schoology to add it to your Schoology course for student access. This way, students only need to go to their Schoology course to access the Nearpod lesson, and no join code is necessary. Just a reminder, there are plenty of pre-made activities and lessons in the Nearpod library for teachers to utilize!
Quick links:
Adding the Nearpod Integration to Schoology
Nearpod Homepage and Navigation Toolbar
If you can't find the answer to your questions, please feel free to reach out to Amy Gwizdz at gwizdza@dearbornschools.org, or contact the Help Desk at 313-827-3003.