Prelude
I remember sitting in a staff meeting in my first year of teaching, watching a couple teachers hand-grading a multiple choice test for which students had written the letters of their choices down on a half-sheet of paper. I still haven't gotten over the feeling of repulsion at the waste of time that was. I hate to admit it, but I felt the need to resort to such behavior on occasion when the Scantron machine was down or, much later in my career, when the WiFi bit it.
Leaving the unending debate about the validity of multiple choice assessments aside (mostly because I'm a big fan of well-created multiple choice assessments and the data they can provide), there were so many things wrong with this scenario. But the biggest thing was that manually grading a multiple choice test was taking at least an hour+ away from planning time for these teachers. As I considered my career choice right then and there, I wondered if I had gotten myself into something that was far more mundane than I had envisioned.
Since then, I've spent a considerable amount of time trying to figure out ways to use technology to my own and my students' greatest advantage. As part of this, I decided that I wanted to automate as much of the teaching and learning as I possibly could in order to free myself up for planning or discovering new and better ways of doing things, all the while maintaining my own sanity.
The technology we have available today can be extremely effective at automating the administration of multiple-choice assessments, to be sure. And with tools like Moodle, we can shift from the mindset of "grading" into the mindset of facilitating learning through automated feedback. But there are still other things we do as teachers that could very easily be automated.
The Challenge of Timely AND Valuable
One of the most challenging things has been providing timely and valuable feedback on free-response questions. Again, TIMELY and VALUABLE is the challenge–I have found that I can quickly grade free-response questions as long as I don't write too much feedback. Or, I can provide in-depth, valuable feedback to students… in no less than 3-4 days. When I try to do both, it usually means late nights and poorly-prepared lessons the next day. And that's not to mention the frustration I felt the moment I became cognizant of the fact that students were not really reading the feedback I had given anyway.
There are still not entirely great options for automating this, but one solution I have found over the last several years has gotten me a little further along the path to my goal of automating everything that can be automated: the H5P Essay module, which can be accessed through Moodle (and linked in Schoology).
Before you get your hopes up too high, the H5P Essay module only allows you to search for key words or expressions, a practice often (but admittedly not always) involved in giving feedback for free-response questions. Nevertheless, this is definitely a practice that should be automated if it can be.
How to Create an Auto-Graded Essay
To create an H5P Essay, you will need a Moodle (iLearn course). Then follow these steps:
Turn Edit on.
Click Add an Activity or Resource.
Choose Interactive Content (H5P).
In the edit screen, search and select Essay.
From there, give the assignment a title.
Provide the prompt in the Task Description box. You can also provide a sentence stem in the Help text box.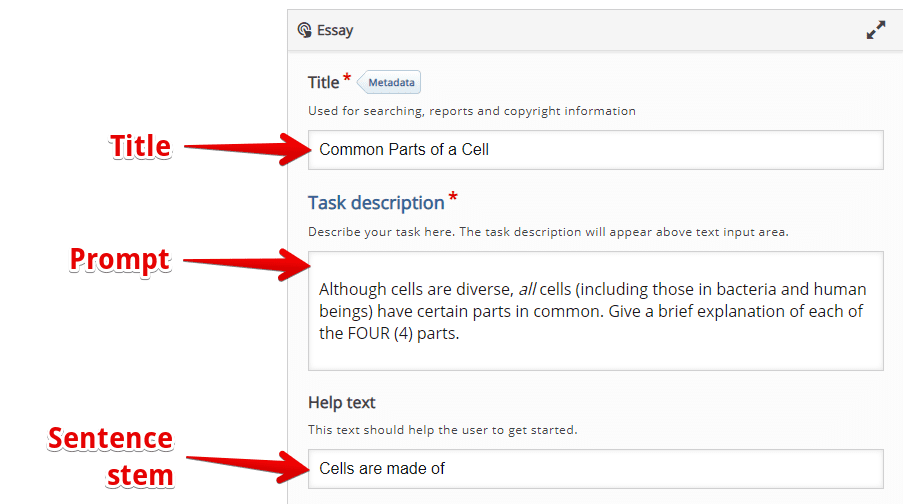 7. Next, you will need to enter the keywords for which you want the auto-grader to searchin the text. You can choose to accept variations, minimal errors, and case sensitivity as well.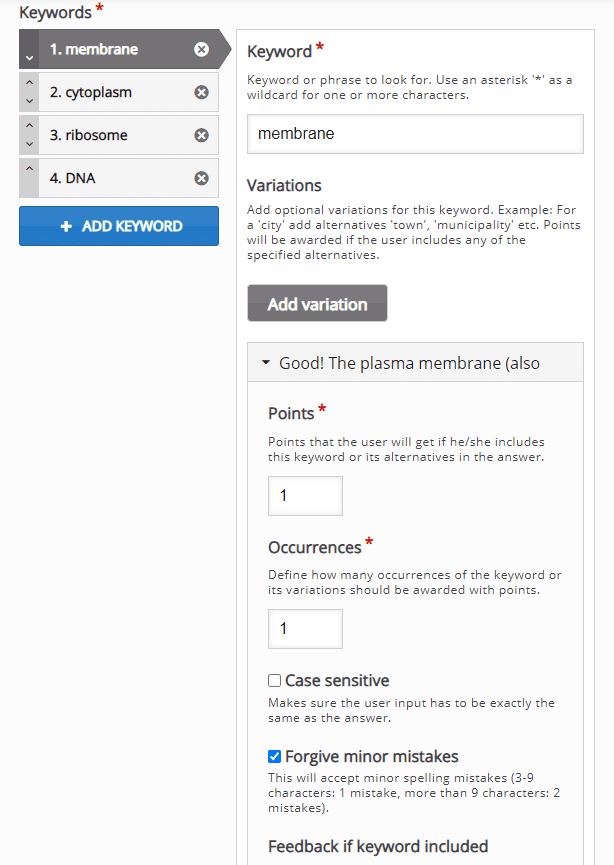 And, most importantly, you can elect to provide feedback if the keyword is present, and separate feedback if the keyword is missing from the student's response.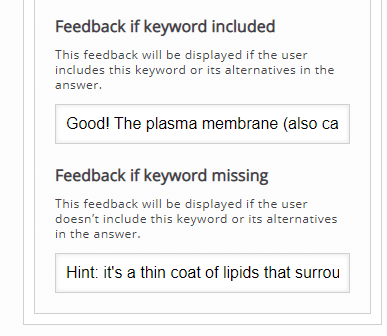 What the feedback looks like in a student response
When students click "Check", they will see their score, as well as a readout of which terms they included and the appropriate feedback for each term. You can also opt to give them a chance to Retry the question.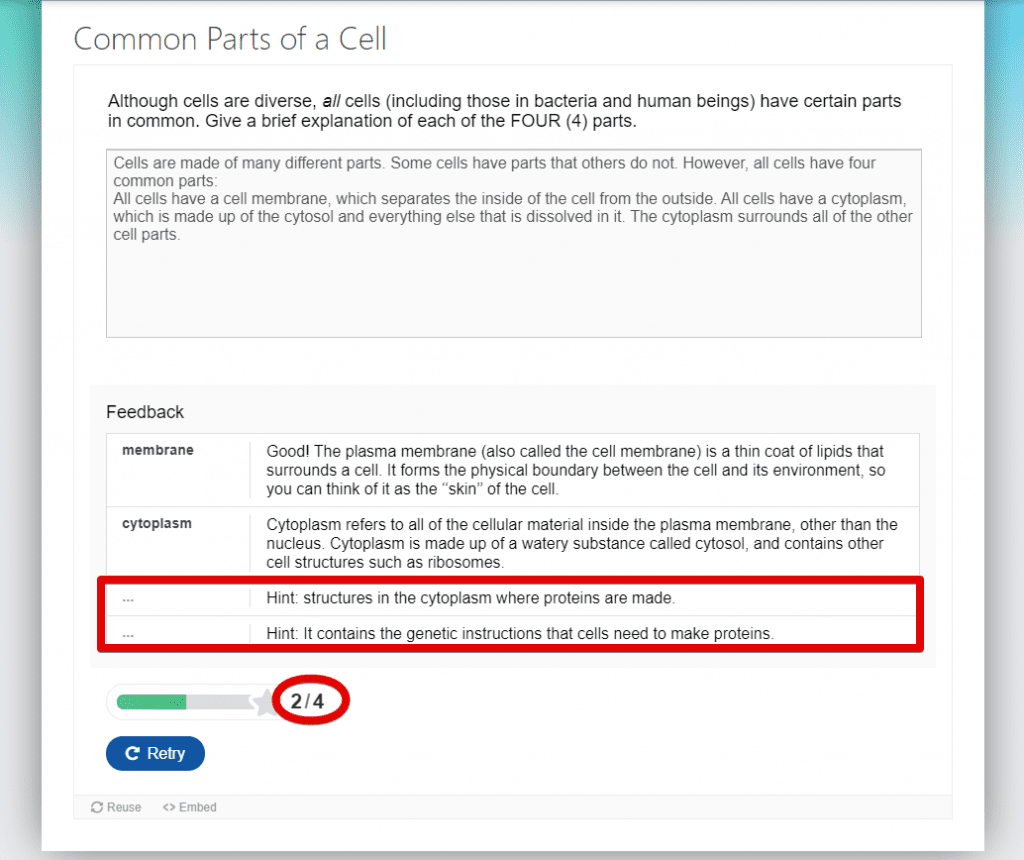 If you'd like support in using this tool in your classes, reach out to the Tech Coaches: me (Bob–Secondary) at harrisr@dearbornschools.org or Amy (Elementary) at gwizdza@dearbornschools.org. We'd love to help you get started or make experiences better for learning today!